NYCC signing schedules is now Available!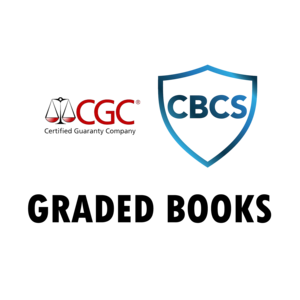 We've just added a lot of CGC graded books and even more to come! CLICK on TITLES and scroll down to GRADED BOOKS tab! You can also check out the following link to find out which ones!
PRESS RELEASE FOR IMMEDIATE RELEASE!
SCOUT ANNOUNCES NEW SERIES 
SAM AND HIS TALKING GUN FOR 2020 DEBUT!
When Sam's best friend betrayed him, killed his family, and locked him away in an asylum, there was only one option left – get revenge (with his family's talking gun, of course).
Meet the Team:
Written by Drew Ferguson with artwork by Lee Ferguson (Miranda Mercury, Supergirl).
The Story…
Scout is proud to announce Sam and His Talking Gun from the father/son duo of industry vet Lee Ferguson and his son Drew Ferguson!
"Three left," says the Gun. / "No," says Sam. "Four."
Sam stands in a room full of bodies, blood, and broken things. There is only one thing on his mind, there is only one thing that matters: Colt. His brother, blood or not. Colt, who put a bullet through the only other person Sam had left. Colt, who broke Sam's mind, and left the shattered pieces in a locked room.
But Sam is back. He has his talking gun. And no matter the cost, no matter the consequence: Colt has to pay.
From Artist Lee Ferguson:
"I couldn't be more excited to work with my son on his first published comic and getting to do it with the crew at Scout is the icing on the cake. I can't wait for everyone to read this ... no matter what you might be expecting, I think this is going to surprise you."
From Writer Drew Ferguson:
"I am so utterly stoked for people to read this book. I could not have asked for a better collaborator for this than my dad and getting to do this with the people at Scout has been such an incredible opportunity. This has really come together into something special."
From Scout Comics President, James Haick: 
"As soon as I heard the concept behind Sam and His Talking Gun, I was seriously intrigued. When I saw some sample pages and read the first two scripts, I was in 100% percent.  Comic fans are in for a real treat. Art and story are firing on all cylinders with this one!" 
Three amazing Scout books were released today, including issue #18 (season 3 #6) of SOLAR FLARE!  Grab your copies of RED WINTER #3, CATEGORY ZERO #5 and SOLAR FLARE SEASON 3 #6 now! by clicking the STORE link
Here's a sample of some of the new banners we'll be premiering at NYCC 2019! Stay tuned for the list of variants that we'll be offering!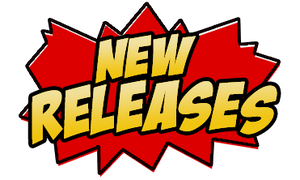 We had a big release week!  Two covers of The Forever Maps, Once Our Land Volume 2 (Collects issues 1-4) and Crucified #4!  Request them now at your local comic shop or grab them now by clicking TITLE on the menu bar! 
We are proud to announce the launch of the new Scout Comics and Entertainment website. The new site includes all your all favorite features from the old page, but with an upgraded, easier to use, store with improved cart and checkout.